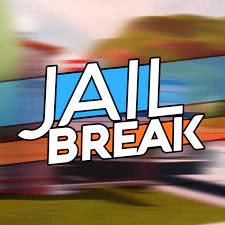 28/07/2021
798
9

MagmaCore - Jailbreak OP GUI
[Teleports]:
Robbery Places, Locations, Vehicles, Player.

[LocalPlayer]:
WalkSpeed, JumpPower, InfiniteJump, Noclip, No Wait, Arrest Aura.. much more!

[Combat]:
Grenade Fuse Time, Grenade Rapid Fire, Rapid Fire, Infinite Ammo, No Recoil, Auto Fire, No Bullet Spread, Shoot while Driving.. much more!

[Vehicle]: Engine Speed, Turn Speed, Suspension Height, Infinite Nitro, Pop All Tires, Anti Tire Pop, Auto Pilot, Auto Drift, Auto Lock and more!

[Robberies]:
Robbery Statuses such as Cargo Train, Bank, Jewelry, Powerplant & more, Rob Small Stores, Pick up Airdrops.

[Miscellaneous]:
Click Teleport, Click Destroy, Flickering Streetlights, Open All Doors [SS], Open Sewers [SS], Explode Walls [SS], Lift Gate [SS], Annoy Server [SS] Plus more!

[Settings]:
Bandwidth - Creator of The Script, Discord Server Link, Kieran Helping with some Functions, Vynixu aswell.
Download